I'm always a fan of no-bake cookies. They're ridiculously easy, and they taste SO GOOD! The medium is either chow mein noodles or oatmeal, and they taste like heaven. (of course, ANYTHING with chocolate and peanut butter can be nothing short of heaven, right?)
Here's some yummy oatmeal cookies.
I believe some people have called these "haystacks". I thinks it's so appropriate! And they're sooo cute, too!
Also, most recipes for these cookies require rolled oats as well.
Never you fear, I've got both recipes for you!! I really love the simplicity of these snacks, and I'm sure you will too!
Chocolate Oatmeal No-Bakes
1/2 c. butter
1/2 c. milk
2 c. sugar
4tbsp cocoa
1/2 c. peanut butter
2 tsp. vanilla or almond extract (I've only ever tried it with vanilla, but I think next time I'll go for almond.)
3 to 3 1/2 c. dry quick-cooking oats
Mix the butter , sugar, milk, and cocoa in a 4-quart saucepan.
Bring it to a rolling boil and leave the ingredients over the heat for about 1 minute. Remove it from the heat.
Add peanut butter to the mix and stir until melted. Then add the vanilla.
Lastly, mix in the oats and drop by spoonfuls onto wax paper. Let them cool until they set.
This should make about 24 cookies
No-Bake Chocolate and Peanut Butter Cookies
1 1/2 c. chocolate chips, divided in two sections
1 (10 oz.) pkg. Reese's peanut butter chips, divided
2 tbsp. shortening, divided
2 1/2 c. (5 oz. can) chow mein noodles, coarsely broken and divided
1/2 c. quick-cooking rolled oats, divided
Cover a cookie sheet with wax paper. Place 1 cup chocolate chips and 1 tablespoon in a medium microwave-safe bowl. Microwave on high for 1 to 1 1/2 minutes, until the chips are melted.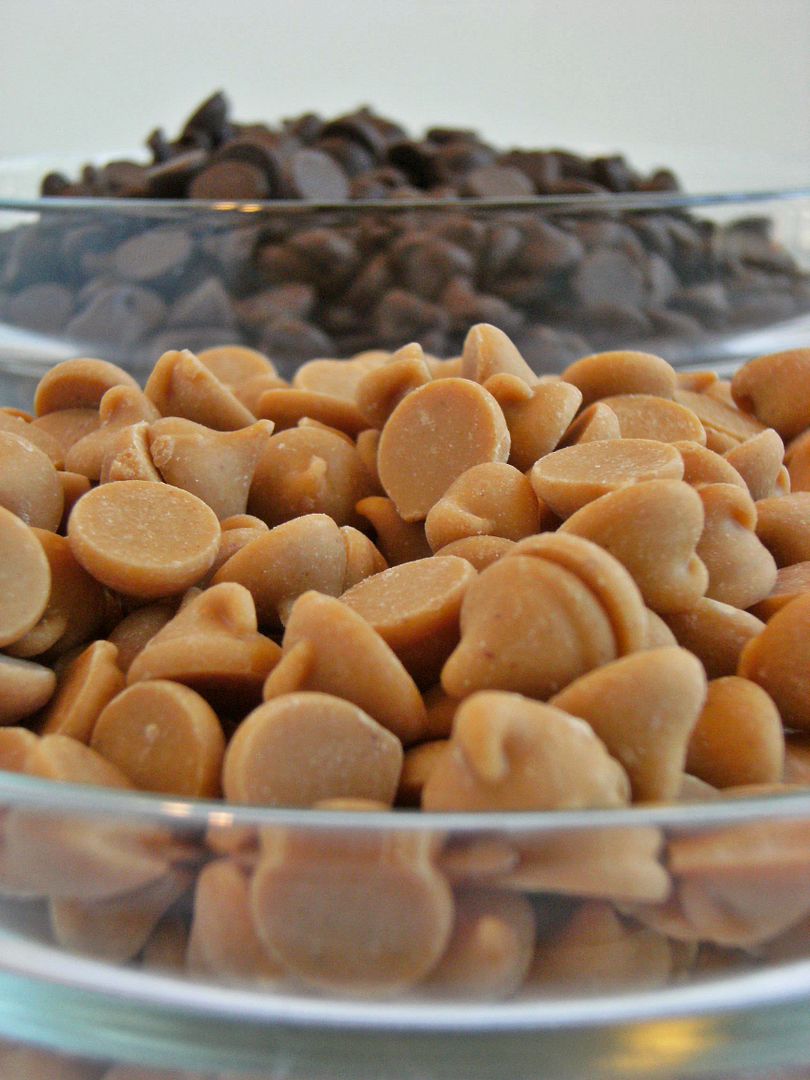 Stir in the noodles (1/4 cup) and the oats (1/4 cup).
Drop by spoonfuls onto wax paper, then flatten them slightly. Press a couple of peanut butter chips into the top of each cookie.
Repeat the whole process for the peanut butter chips. Allow all cookies to set until firm.
This recipe also makes about 2 dozen cookies
Photograph royalties: