How many of you like Nutella? I definitely do! It's really perfect in every way. Creamy hazelnut chocolate spread that goes with pretty much everything. I wouldn't be surprised to learn it came directly from heaven.
I don't think I could ever get enough of it. I eat it all the time: Nutella sandwich, Nutella crêpes, Nutella straight from the jar. But recently, I've been thinking of ways to branch out with my obsession with hazelnut and chocolate. So I googled it. Oh. My. Gosh. Let me just show you some of the pictures I found:
Nutella ice cream. Whaaaa?
Nutella banana bread. Seriously.
Nutella milkshake.
Nutella waffles. Breakfast will never be the same!
The one I'm really excited to try is the one for Nutella thumbprint cookies. They're so mouthwatering and I just can't
WAIT
to try them. Maybe today I will.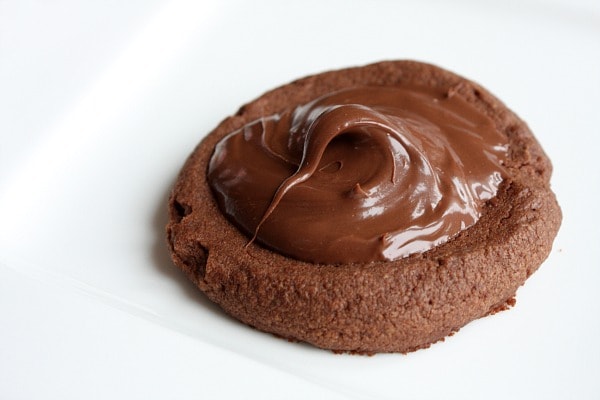 Nutella Thumbprint Cookies
1 cup all-purpose flour
1 cup powdered sugar
1/3 cup unsweetened cocoa
1/4 teaspoon salt
1/2 cup butter, softened
2 large egg yolks
1/2 teaspoon vanilla extract
1/2 to 3/4 cup Nutella
Preheat oven to 350 degrees. Line two baking sheets with parchment paper (or spray with nonstick spray).
In a medium bowl, whisk together flour, sugar, cocoa and salt. In a larger bowl, beat butter with an electric mixer until it's light and fluffy (about 2 minutes). Add egg yolks and vanilla and beat well. Mix in flour mixture at low speed, just until combined.
Turn dough out onto a sheet of wax paper and knead a few times until it is smooth and shiny. Shape dough into 24 (1-inch) balls. Arrange balls 1 inch apart on prepared baking sheets. Press thumb into the center of each cookie, leaving an indentation.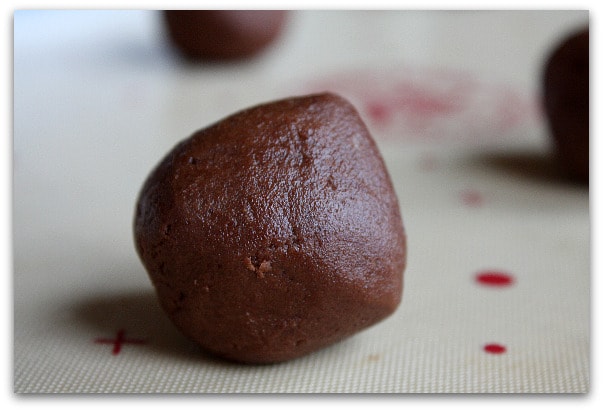 Bake one cookie sheet at a time for 10 minutes. Remove cookies from pans; cool completely on wire racks. Spoon a generous teaspoonful of Nutella into the center of each cookie.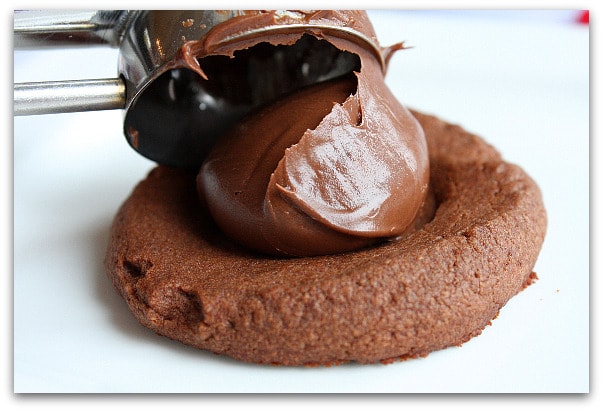 This will make 24 cookies.
You can find the recipe I'm using
here
.
It looks like today is going to be a
VERY
good day.
Photos from these sites:
http://stickygooeycreamychewy.com/wp-content/uploads/2010/02/nutellaicecream3_thumb.jpg
http://realmomkitchen.com/wp-content/uploads/2011/02/Nutella-Banana-Bread.jpg
http://cdn.babble.com/family-kitchen/files/2011/04/Nutella-Strawberry-Frappe.jpg
http://3.bp.blogspot.com/_xfgVZ1s3S5I/SYpIzfQh3lI/AAAAAAAABn8/Y9xc4-KwLWg/s400/Nutella+Waffles.jpg